Hello everybody. Today I want to share with you a new research conducted by Adobe that we got our hands on these days. It's actually a perspective view over the digital world and a briefing of what to expect from this field in 2014.If last year was about recognizing the importance of customer experience, this one is about actually doing something. For an optimal customer experience, various business functions and customer-facing touch points need to be working in harmony, from customer service and advertising to online user experience, content management and email messaging. For the question of which one area is the single most exciting opportunity for your organization (or for your client) in 2014 the responses were diverse but following a well defined pattern.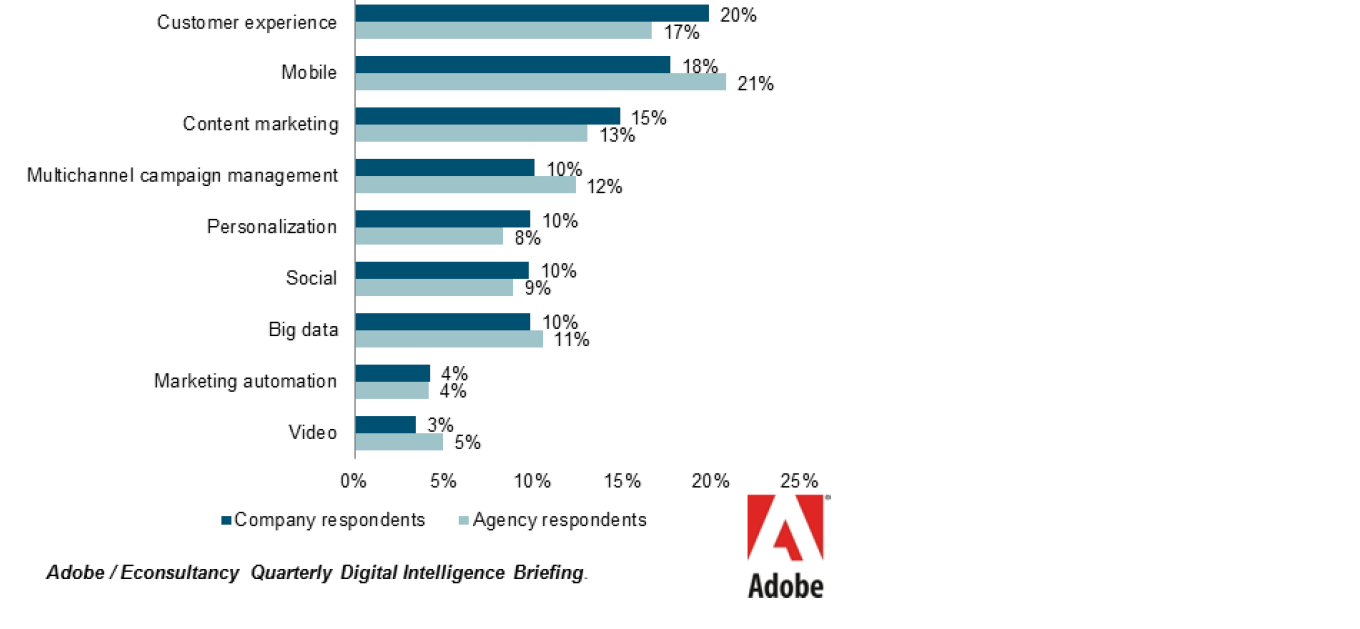 We know the number of company respondents (980) and the one of Agency respondents (1202) and from this we conclude that organizations need to ensure they have the right data, technology and culture to act as the foundation for a great customer experience, with a focus on multichannel marketing and campaign management also required to underpin a successful approach.
The mobile part, the second most exciting opportunity in the eyes of client-side respondents and first on the list for supply-side participants has a well earned position. About this we've already written in another post few weeks ago and is no surprise at all.  Despite the importance of mobile and prominence of smartphones and tablets in our lives, many companies are still trying to work out how they optimize their websites for mobile, for example, whether they should go down the 'responsive' route or not.
A second figure that i'd like to discuss is not so much about the big picture and more about specific disciplines. The question is which three digital-related areas are the top priorities for your organization (or for your clients) in 2014?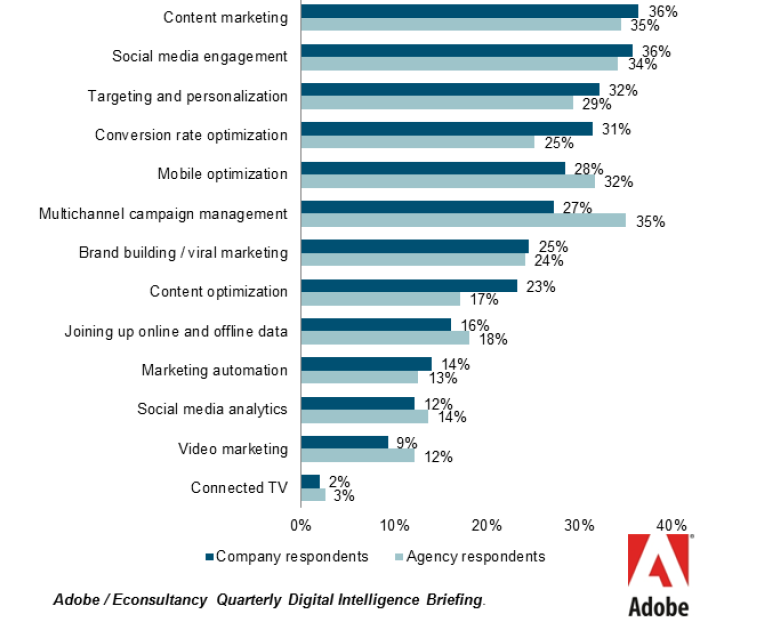 It seems that marketers and digital professionals are clear on what the priorities are, and this has not changed markedly in the last year, knowing that the top five options are in exactly the same order as for last year's survey, respectively content marketing, social media engagement, targeting and personalization, conversion rate optimization and mobile optimization.