Altruism can be found in many shapes on the internet, especially on sites designed for user interaction, like blogs, forums or social networks. The giant Reddit even has a special thread The random acts, on Pizza section which is specialized in giving free pizza to strangers if the story they tell is worth one. It is fun and the motto is as simple as that: "because … who doesn't like helping out a stranger? The purpose is to have fun, eat pizza and help each other out. Together, we aim to restore faith in humanity, one slice at a time."
This great opportunity rises an objective popular question in our minds though: What should one say to get free pizza, and furthermore, what should one say to get any kind of free stuff on the internet? A possible answer comes once again from the science of data mining. Researchers at Stanford University analyzed this intriguing problem but limited to Reddit posts.
By mining all the section posts from 2010 until today and passing them through filters like sentiment analysis, politeness and more important if they wore successful or not, a pattern was established.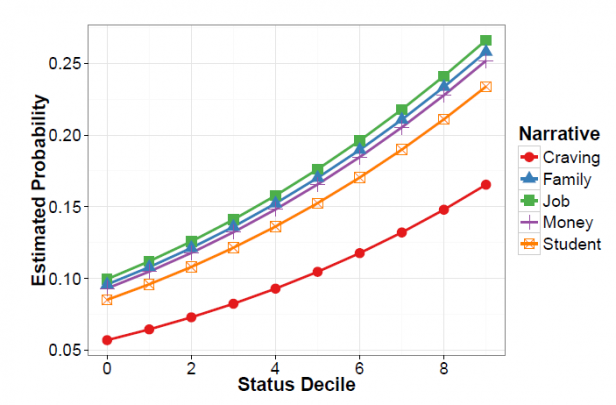 Predictability rate resulted is up to 70 % accuracy and beside the sociological observations, like the positive results of longer posts or the negative results of very polite posts it is interesting to observe the algorithm that made all this possible by dividing the narratives into five types, those that mention: money; a job; being a student; family; and a final group that includes mentions of friends, being drunk, celebrating and so on, which the team  called "craving."
This study has a very important role in analytics of behavior of peers on the internet and opens a wide area of research for better understanding of online consumers around the world.