Products
Below you can find a short description about our products
TheWebMiner Filter
TheWebMiner Filter is an important tool for market research and lead generation. Basically it's like a search engine with a higher focus on filtering not on sorting.
You can
start a market research
right now.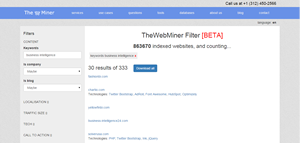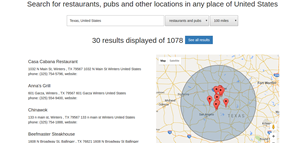 TheWebMiner GEO
TheWebMiner GEO is a tool which helps you to obtain geographical data (like lists of restaurants, hotels and other locations). You can use these data as leads for your business or as content for your application.
You can
obtain geographical data
right now.
FeedCheck
FeedCheck brings all product reviews in one place and aims to remove the feedback management headache.
Learn how
FeedCheck
helps you.